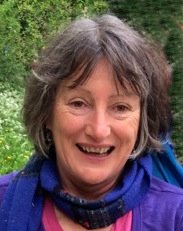 Hello, my name is Margie Crocker and I live in the suburb of Bayswater in Perth, Western Australia.
I love the art of astrology. I have been involved with this from my early twenties and enjoy sharing it with others. My background is in early childhood and education, where I have taught for many years with young children, special education, TAFE and university. I now like to focus on astrology while continuing other work.
Community groups are my passion and the healers network in the perth hills was a favourite for 8 years; with people involved in healing in many different ways. I am involved with the Perth Astrology Committee as well as the National Association of Astrologers as a WA delegate and am a member of the Australian Professional Astrologers group.
My astrology work
involves individual readings to support self awareness and exploring opportunities that will arise. Living out the energies displayed in our charts at the time of birth is a wonder and what a gift to have!
I run
workshops
for the new moon which are fun and on a monthly basis. Full day workshops have been combined with dream work, colour therapy and sound healing and happen randomly! Please
subscribe to my newsletter
to receive announcements.
I look forward to many new adventures in life and hope you make the best possible use of your gifts as well.
Blessings
Margie Crocker